Over 10,000 Satisfied Clients Since 1981
Laguna Beach - Laguna Niguel - Newport Beach - San Clemente - Dana Point
Mission Viejo - Lake Forest - Aliso Viejo - Rancho Santa Margarita - Coto de Caza - Costa Mesa - Irvine
Work with an Indoor Comfort Expert to Choose the Right Carrier Ductless System for Your Orange County Home or Business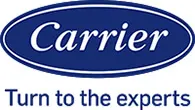 When looking to install a ductless system, you'll want to make sure that the equipment you purchase fully meets your unique specifications. The only way to ensure that you are matched to the best system possible for your needs and budget is by working with a trusted, qualified, and experienced mini-split expert like Alicia Air Conditioning & Heating. That's why, at Alicia Air, we start every new installation with a free on-site consultation.
During a consultation, one of our factory-trained Comfort Advisors will ask about your indoor comfort preferences, concerns, and priorities, and thoroughly assess your property by taking measurements, identifying hot and cold spots, inspecting pre-existing HVAC equipment or ductwork, and reviewing past energy bills. With this information, our Comfort Advisor is able to accurately determine what size and type of HVAC system will provide you with optimal performance and energy efficiency. If more than one product matches your needs, your Advisor will take the time to compare and discuss each option. During the on-site consultation, you'll also learn about rebates, promotions, and financing programs you might qualify for in order to help you maximize your budget.
As a Carrier Factory Authorized Dealer, Alicia Air proudly offers Carrier's full line of air conditioners, heat pumps, furnaces, and related HVAC equipment. Carrier products are designed and manufactured to deliver optimal indoor comfort, long-lasting dependability, and maximum energy efficiency. Additionally, their heating and air conditioning systems are backed by a 100% satisfaction guarantee for one full year when installed by a Carrier Factory Authorized Dealer, as well as some of the best manufacturer warranties in the industry.
If you would like to start learning more about the range of heating and cooling solutions that we offer to Orange County residential and commercial clients, give us a call today.
Complete Carrier Ductless & VRF Systems Catalog - Get a complete overview of Carrier's ductless systems, including single zone, multi-zone, and light commercial products.
Carrier Infinity® Ductless Brochures
Carrier Performance™ Ductless Brochures
Carrier Performance™ Cassette Indoor Unit
Carrier Performance™ Ducted Indoor Unit
Carrier Performance™ Floor Console Indoor Unit
Carrier Performance™ Multi Family Home Fan Coil
Carrier Performance™ Multi Zone Heat Pump
Carrier Comfort™ Heat Pump - Comfort™ Series ductless heat pumps provide effective heating and cooling at an affordable price
Carrier Comfort™ High Wall Indoor Unit - This indoor unit pairs perfectly with a single-zone or multi-zone ductless heat pump.
Toshiba Carrier Ductless Line - Toshiba Carrier's ductless line is ideal for a broad range of light commercial applications.